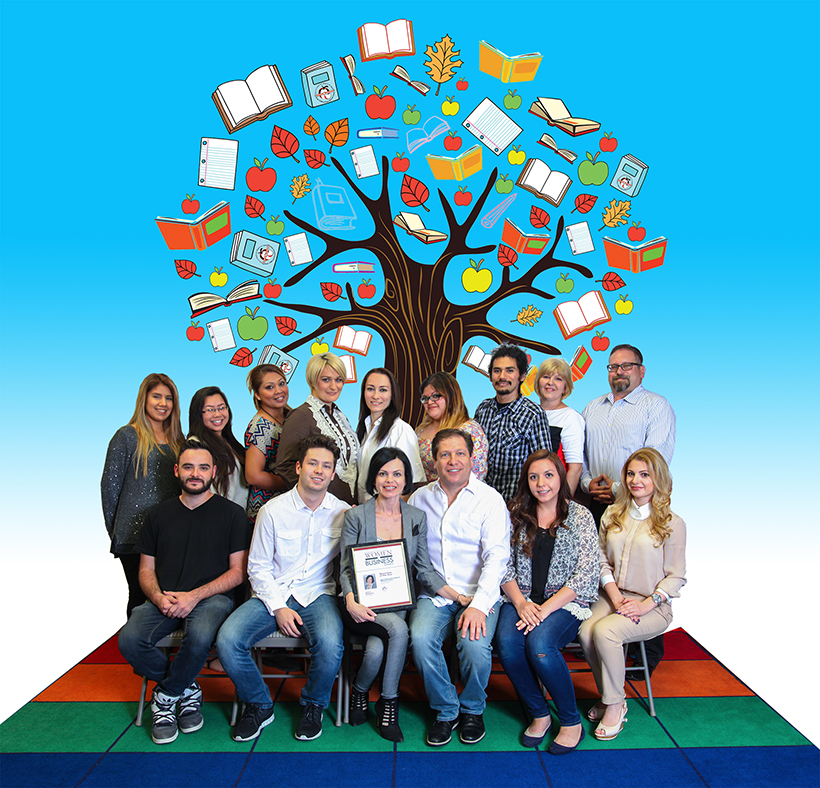 W
elcome to the Apple School Early Childhood Educational Center. Our goal and passion is to inspire children a love for education that they can use for the rest of their lives. We view the children as little seeds, which we will harvest with a better sense of knowledge, self, and friendship and watch them grow until they leave our school as full grown apples with social, emotional and physical health.
We are dedicated in providing your child with the most comfortable, educational facility possible where they can love, laugh, and learn to the fullest of their capability. Our school prides itself on allowing children to express their full creativity, and empowering them to become confident within themselves.
Parents are a vital part to completing what we have at the Apple School. With your participation and involvement in our school, we are able to create an even closer family environment that enriches your child's life even further.
Thank you for taking the time to read the introduction. We hope you and your child have the most pleasant experience possible as you begin the next chapter in your life.
Sincerely,
Yelena Dobrynina
Owner/Director
APPLE SCHOOL
Early Childhood Educational Center
Learn more
The Apple School is proud to announce that we achieved our 2nd Anniversary last week! It has been two complete years since we celebrated our school's grand opening.
Learn more
HAPPY BIRTHDAY, APPLE SCHOOL !